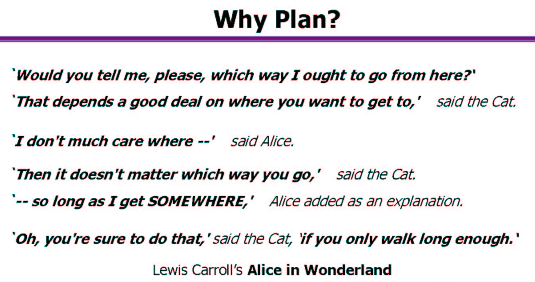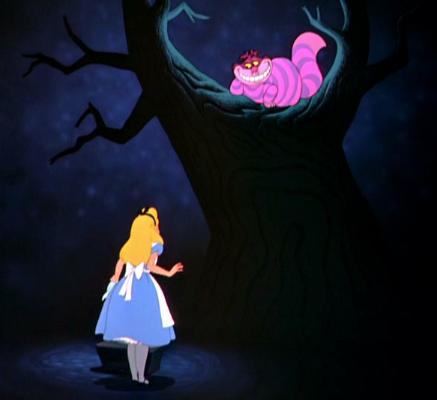 If you don't care where you go, then it doesn't matter where you end up.  Plan the direction of your life before your life directs you.
Making a plan will help you to:
Work out what you want to do (your goals)
Work out if you can achieve what you want
Think about how you are going to achieve what you want
Work out any extra supports you might need
Work out if there are things in your life you would like to have more control over (new responsibilities)
Think about what you might do if some things don't work out
Think about the changes you want to make in your life, and
Plan to make these changes successfully
 Agenda/Day Planner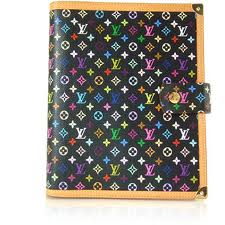 The benefits of using an Agenda/Day Planner
Developing a personal sense of time
Scheduling tasks, delegating and planning the day
Putting plans into action
Managing and tracking projects
Running time focussed meetings
Controlling monthly expenditure
Having a balanced life
How to use an Agenda/Day Planner
1.  Things You'll Need:
Agenda/Day planner
Stickers
Pens
Pencils
Color Pens or Pencils
Post Notes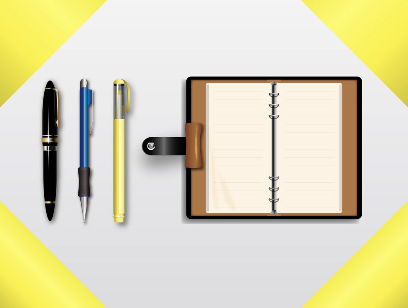 2.  Keep your Agenda with throughout the day so that you can write events and notes in it as things come up.  Choose the right size.  Since you will be keeping your agenda with you throughout the day, you will want to select a size that is comfortable for you.  If you prefer larger print and more space to write, you will want a larger agenda.
3.  Write all Events with specific times first like work schedule, committed events and/or doctor appointments.
4.  Schedule your to-do list. To-do list help you keep track.   Scheduling you to-do list helps you commit to a time to do it.
5.  Prioritize the list by a system that works with you like a color-code system or stickers.  If it's absolutely essential, write that event in red ink or place a sticker next to it.  You may choose to write less-important events in black or blue ink.  Another way categorize the task in your to-do list is the ABC analysis.  These task are marked A, B, and C—hence the name. Activities are ranked upon these general criteria: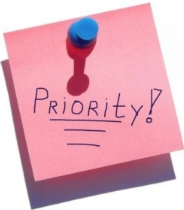 A – Tasks that are perceived as being urgent and important,
B – Tasks that are important but not urgent,
C – Tasks that are neither urgent nor important.
Then refine priority of each group by numbering each task in the order of importance or when you prefer to do them, example A1, A2, and etc.
After the tasks are prioritized, use a serious of symbols to indicate their current status: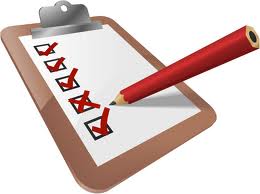 √ the task is completed.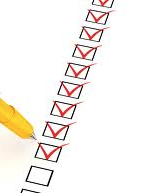 ' you have moved this task to another date, and write the date next to the arrow to track.
• You have started the task but you have more work to complete. You will review the list at a later date to determine what still needs to be done.
JB √ you have assigned this task to someone else and the "JB" represents the initials of that person. Add a circle next to the initials to place a check mark in when the person has completed the task.
X reflects tasks no longer needing to be completed.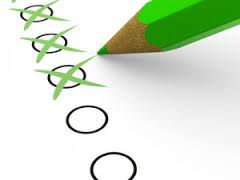 Agenda/Day Planner Brands
Filofax
The Heritage of Filofax:  Heritage of Filofax
To Shop Filofax Online:  Filofax
A Bowl Full of Lemons 2013 Planner Organization
Franklin Covey

To Shop for Franklin Planners Online:  Franklin Planner Online Store Franklin Planner provides spiral or ring planner binders and refills in four different sizes, pocket, compact, classic and monarch. Below are a few of my favorite designs and planner style: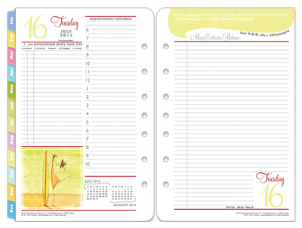 Her Point Of View Ring-bound Daily Planner Refill:
Her Point of View Daily Planner Refill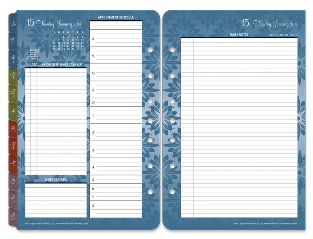 Serenity Ring-bound Daily Planner Refill:  Serenity Daily Planner Refill
Day Timer/Day Runner

To Shop Day-Timer Planners Online:  Day-Timer Online Store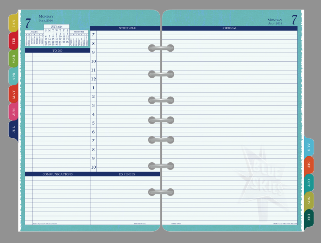 Flavia®; 2-Page-Per-Day Desk Size Planner Refill:  Daytimer Flavia Planner Refill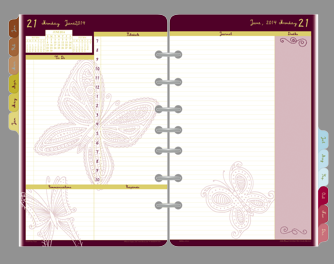 Doodle 2-Page-Per-Day Desk Size Planner Refill:  Daytimer Doodle Planner Refill
To Shop for DayRunner Online:  DayRunner Online Store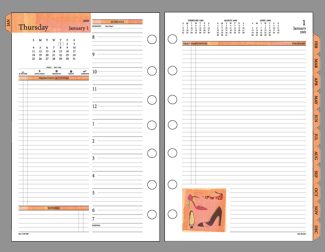 Inspired! Two-Pages-Per-Day Planner Refill:  DayRunner Inspired! Planner Refills
Levenger
One of my favorite paper systems that Levenger offers is the Circa.  With pages that can be removed, rearranged or transferred to other notebooks with ease, versatile Circa brings note-taking to a new level of convenience. All  Circa notebooks are stocked with substantial, warm white 90-gsm Circa paper, friendly to all ink types.  Circa provides a large selection of covers in rich full-grain leather and brightly colored bookcloth; Circa discs in a variety of colors, finishes and sizes; and enhancements and accessories that allow you to customize Circa to meet your specific needs. Discover the note-taking difference of the award-winning Circa system today at Levenger Circa.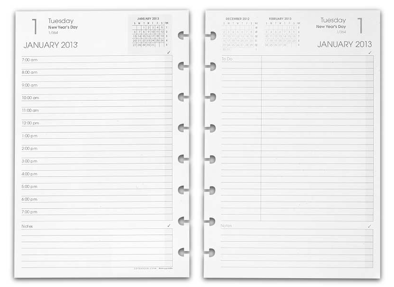 2014 Circa Daily Planner Refill: Circa Daily Planner Refill To shop Levenger Online: Levenger.com
Planner Pad
Planner Pad Organizer Each page works like a funnel to find priorities, organize work flow, and plan personal activities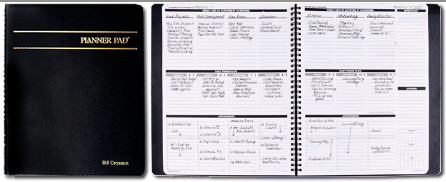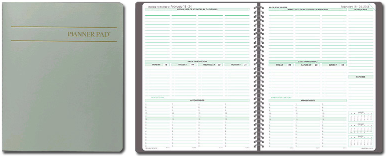 Moleskine
Datebooks and Planners:  Moleskine Planners and Datebooks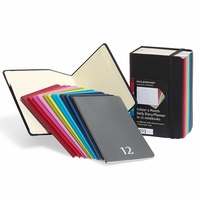 Moleskine 2014 Daily Planner Box Set

Moleskine 2014 Planners
 momAgenda
To shop at momAgenda online store:  momAgenda Online Store
  Louis Vuitton
I own several of the Louis Vuitton Agenda's.  The refill pages are mostly cream paper in weekly pages for the medium and large agenda. Weekly or daily pages for the small agenda.  The refills have improved over the last few years because it includes colorful pages through the refill and colorful stickers.  The only draw back with Louis Vuitton is the cost.  The Agenda's and the pages are more expenses than the other brands mentioned on this page.  I have scrapbooked my Louis Vuitton Monthly pages over several years which I plan to blog pictures of each year.  I purchase most of my agendas at a store.  Louis Vuitton has an online store where you can order online.  I have looked online to see the different styles available but haven't purchase any from the site Louis Vuitton Online.  Here are a few Louis Vuitton Agenda's I own:
Coach
LEGACY LEATHER 6X8 ZIP JACKET includes pen, spiral address book and dated planning diary
Seasonal Planners
There are several brands that come out with their own calendars seasonally or yearly.  I listed a few brands that are fashion, handbags and accessories companies that come out with attractive, witty calendars seasonally or yearly.
Vera Bradley
Vera Bradley comes out with a binder and academic spiral version of each planner style.  Each planner comes with monthly tabs, weekly planning pages, pockets on the cover and stickers. To Shop Vera Bradley Online:  Vera Bradley Online Store
Kate Spade
Kate Spade comes out with a new calendar style every year in a medium and small ring calendar and desk spiral. Kate Spade calendars have monthly tabs, weekly planning pages.  Kate Spade also selling leather planner covers that change throughout the year for the ring planners that include the planner calendar inserts. Mid year the individual calendars are harder to purchase but most of the time there are  leather planners available for purchase with the calendar insert.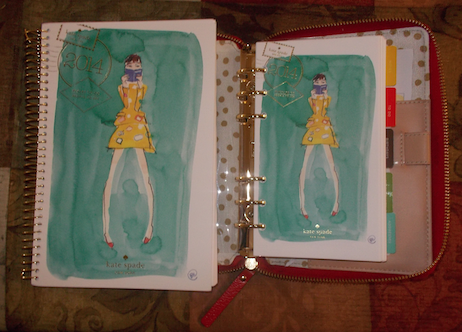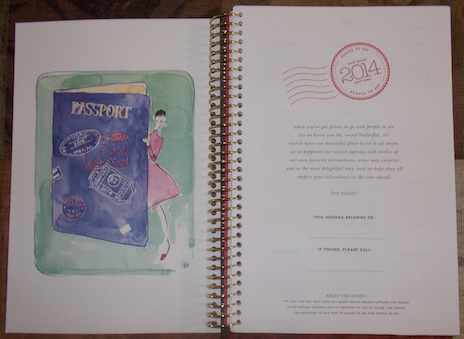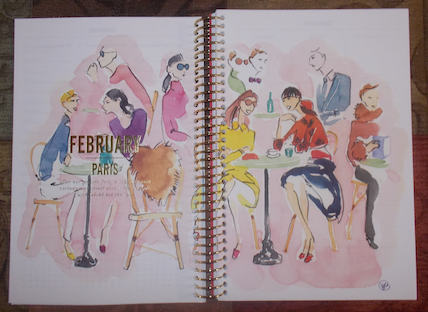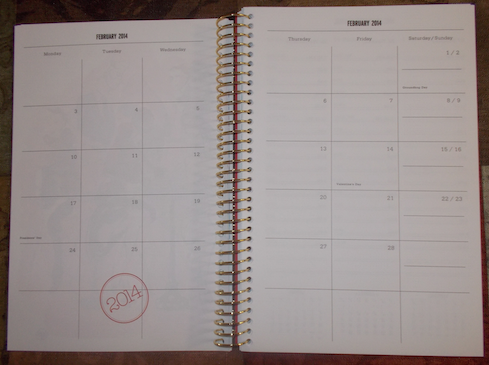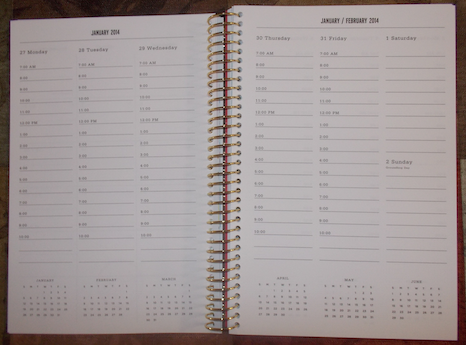 To Shop Kate Spade Online Store:  Kate Spade Online Store
Henri Bendel

Henri Bendel comes out with several calendar designs and styles yearly.  The New Calendars come out about October and November each year. I learned about Henri Bendel this year.  I love the style, with their signature stripes and iZak girls. To Shop at Henry Bendel Online Store:  Henri Bendel Online Store
Tokidoki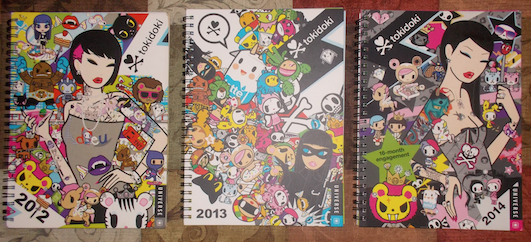 Other Planner Resources:
SunGraphixCollection Online Planner Store
Going Digital

Best iPad Task Managers To Do 5 Best To Do and Task List Android Widgets
Evernote App

★ New York Times 'Top 10 Must-Have App', Winner: TechCrunch Crunchies, Mashable Awards and the Webbys. ★
Evernote is an easy-to-use, free app that helps you remember everything across all of the devices you use. Stay organized, save your ideas and improve productivity. Evernote lets you take notes, capture photos, create to-do lists, record voice reminders–and makes these notes completely searchable, whether you are at home, at work, or on the go.
Key Features:
– Sync all of your notes across the computers and devices you use
– Create and edit text notes, to-dos and task lists
– Add handwriting and sketches to your notes
– Save, sync and share files
– Search for text inside images
– Organize notes by notebooks and tags
– Email notes and save tweets to your Evernote account
– Works with Evernote Business: Capture, browse, search, and share Business Notes and Business Notebooks from your smartphone or tablet.
– Connect Evernote to other apps and products you use
– Share notes with friends and colleagues via Facebook and Twitter
★ Premium feature: take notebooks offline to access them anytime
★ Premium feature: allow others to edit your notebooks
★ Premium feature: add a PIN lock to your Evernote app
Here are some ways to use Evernote for your personal and professional life:
– Research smarter: snap photos of whiteboards and books
– Take meeting and class notes, draft agendas and research notes
– Plan a trip: keep track of travel plans, plane tickets and passports
– Organize and save recipes; search by ingredients later
– Create a grocery list or task list and check things off as you go
– View web pages saved in Evernote on your desktop
– Capture ideas and inspiration on the go
– Access files and notes you create on your phone from your desktop
– Keep track of products and prices for comparison shopping purposes
– Keep finances in order: save receipts, bills and contracts
– Reduce paper clutter by taking snapshots of restaurant menus, business cards and labels
– Use Evernote as part of your GTD system to help you stay organized
– To get the most out of your Evernote experience, download it on all of the computers and phones that you use.
Evernote is available on any computer, phone and tablet device.
Sort anything using these Post-it Notes that the Evernote app is designed to recognize.  Just snap a pic of the note and the app know where to save it. $23; post-it.com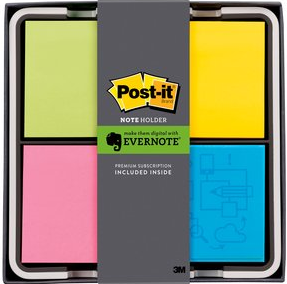 Post-it Notes Evernote Collection Quad
After months in the planning stages, momAgenda is ecstatic to introduce the brand new momAgenda iPad app designed to keep tech–savvy moms more organized and on–top–of–it than ever before.
momAgenda Goes 2.0
Our iPad app has all the features you know and love from your pen–and–paper momAgenda — only now in sleek, chic, digital form.
Monthly, weekly, and daily calendars
Space for everyone in the family
An easy–to–update, gorgeous layout
Adding events, appointments and your entire family's schedules to the momAgenda app is all done with the sweep of a finger!
New App-Only Features
Entering the world of digital day planning opened up all sorts of organizational opportunities we at momAgenda have always dreamt of. We can't wait for you to start exploring them.
Weather forecasts based on zip code automatically populate weekly and daily calendar views
Quick Add button to add multiple family members to one event
Weekly events auto–populate — no multiple entries required!
Automatic text message reminders sent to family members when an event is approaching
Notes pages for lists and reminders
The momAgenda iPad app is available at the iTunes store for $4.99.
Making an Effective Family Calendar
I found this article in all you, Issue 8, August 22, 2014:
Great for parents:

Cozi Family Organizer – 
(free, Android, Apple)
Manage your jam-packed life and keep the whole family in the loop with Cozi, Award Winner for Best Family App and named a "must-have" app for a better life by The TODAY Show.
There's nothing stationary about your life, so why depend on a family calendar that hangs on a fridge or wall? Cozi turns all your devices into ultimate family organizers with a shared calendar, shopping lists, to do lists and more everyone can access on the go.
FAMILY CALENDAR
• An easy to use color-coded calendar, view an individual's schedule or the whole family at once
• Add or edit appointments that everyone in the family can see
• Set reminders so no one misses soccer practice or an important event
• Get an agenda for the upcoming week sent by email to any family member
SHOPPING LISTS
• Shared grocery lists the whole family can access
• Retrieve lists when you're at the store and quickly cross off items or add new ones while you shop
• See items added by other family members when you're on the go, no more coming home with everything but the one thing you really needed
TO DO LISTS
• Create a shared to do list, a honey do list or chore checklists for the kids
• Have your to do items right there in your pocket to remind yourself or send them to a family member to remind them
• Create as many lists as you want – to do lists are a great place to keep planning checklists like packing lists, the kids camp list, emergency supplies and more
FAMILY JOURNAL
• Jot down a special moment and add a photo all while you are on the move
• Cozi's journal is designed especially for busy moms and dads, so it's quick and easy to keep favorite memories you don't want to forget
WIDGETS
Home screen widgets give you quick access to your family calendar, shopping lists and to do lists. Choose from small and large widget sizes to customize your at-a-glance view.
PLUS
• Your Cozi calendar, shopping lists, to do lists and family journal are accessible from all your devices.
• Cozi also offers a premium ad-free version with additional features called Cozi Gold (available as an in-app purchase). Premium features include: Contacts (a shared address book), Birthday Tracker, more reminders, mobile month view, change notifications, a mobile recipe (to help you with meal planning) and more.
• The whole family shares one account that everyone can access using their own email address (as specified in Settings) and the shared family password.
• International users please note: This is the U.S. version of Cozi Family Organizer and not all features may function as expected.
When the kids keep track, too:

FamilyWall –
(free, Android, Apple)
Family Wall is the easiest way to share all that matters securely and privately with your family.
It's totally free, and it works on most of the smartphones iPhone, Android, Windows…
On Family Wall, you can easily catch up with your family, know there where they are, send messages to one or many family members, organize family event or just share important contacts like the baby-sitters, coach….
Family Wall is a private space with your family and only your family.
Nag-free ways to get the kids to pitch in:
ChoreMonster –
(free, Android, Apple)
ChoreMonster makes chores fun by engaging and rewarding your kids!
Kids earn points by completing chores to use towards rewards like an hour of video games or a camping trip. Parents get an easy-to-use tool that takes the tension out of household chores. Kids also earn tickets to the Monster Carnival for each chore completed, where they can win and collect our monsters. With ChoreMonster, your kids will beg to do their chores!

My Job Chart –
(free, Android, Apple)
My Job Chart is the free, easy to use, online chore chart and reward system for organizing and motivating your kids to learn first hand how to Save, Share and Spend responsibly.
For no cost, you can engage and inspire your children to be more responsible and productive while developing their financial maturity and brining your family closer together.
If you're divorced:

Kidganizer –
Ideal for parents sharing custody of the children, Kidganizer ($2, Apple) lets Mom and Dad put custody-transfer dates and other important events, such as recitals and doctor's appointments, on a calendar they can view.  It also allows each parent to tabulate monthly expenses.
Digital Photo Ideas:
Take a digital photo of your child's art and upload it to your computer to create a slide-show screensaver.
 The  New Family Album/Family Scrapbook:

(free, Android, Apple)
Keepy is an easy-to-use, free app that helps you organize and curate all of your family's photos, artwork, schoolwork, mementos and more in one safe place….on all of the devices you use. It helps you stay organized, save your family's memories, and declutter your home. With Keepy, you and your child can record voice over stories about each photo. Share your photos with grandparents and loved ones, and preserve your family's enriched memories forever. Everything can be accessed in the free Keepy app or on your very own private Keepy website. .
Key Features:
– Each member of the family gets their very own memory timeline
– Save photos and videos as memories
– Easily enrich your memories with voice or video commentary.
– Invite grandparents and loved ones to be your kid's "Fans" so they can see everything you save
– Let fans show their love by leaving voice, video or text comments on your photos and videos
– All of your memories can be viewed on your very own private Keepy website
– Keepy is free (that's a pretty great feature!)
– Special cropping tools
– Sync everything to Dropbox
– Google+ log-in
Life Notebooks: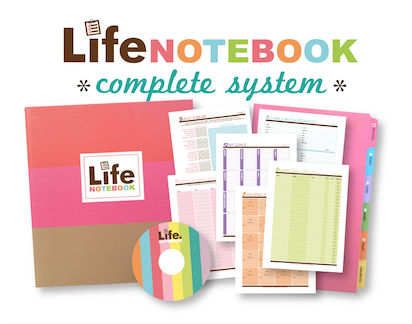 Bring Crafy Back – The Life Notebook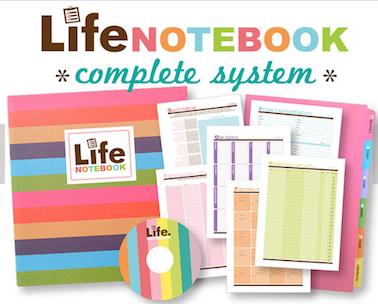 Decorating Your Planning Pages:
Featured Video:  MyPurpleyLife – Week 45
♥My Inspiration/Theme: Music – Black & White
♥MUJI check list stamp: http://bit.ly/J2zGM7
♥Studiol2e Plan It Stamps: http://studiol2e.com/
♥YOZOCRAFT: http://www.yozocraft.com/
♥Inserts: https://www.facebook.com/Piaric

My Purple Life's Links She Follows and Resources
Craft Room Secrets Decorated Planner
Craft Room Secrets Decorated Planner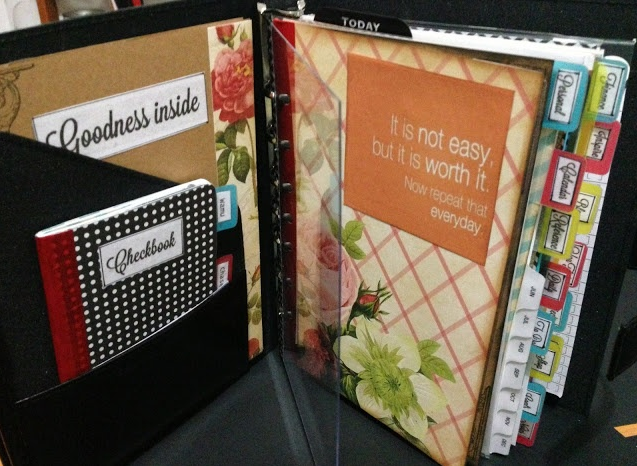 Planning Printables Websites:
Planning Websites I Follow: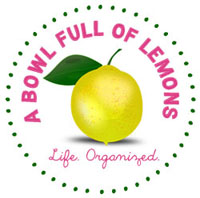 Contact Information:
Subscribe to my newsletter