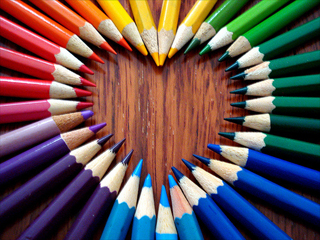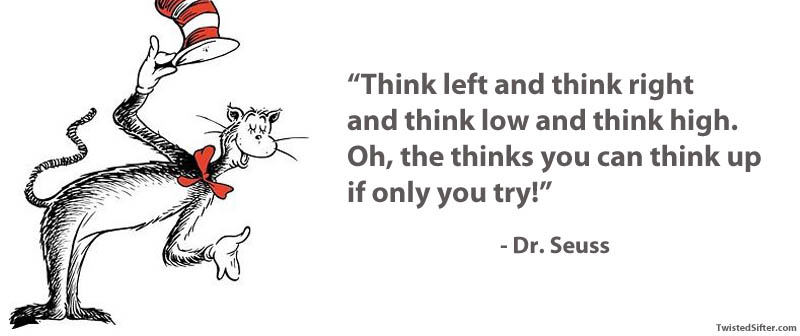 "Creativity is just connecting things. When you ask creative people how they did something, they feel a little guilty because they didn't really do it, the just saw something. It seemed obvious to them after a while" – Steve Jobs
"Imagination is everything. It is the preview of life's coming attractions."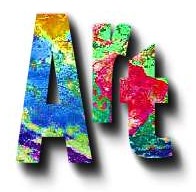 One of my New Year's resolutions is to create more with art this year.  One of my obstacles in the past was not having enough room to work.  I have new home with a spacious studio to work out.  I have all my art supplies nicely organized.  One of my hopes is to learn how to paint like Bob Ross.  I have all his videos and art supplies that I plan to watch and learn from in my studio.  I recently enrolled in several online courses with artist styles that I like. I wanted to learn more about mixed-media and art journaling. I'm very excited about the opportunity and hope I will have some of my own work to post soon. I believe my all time favorite art project this year will be my Life Book 2015.  Life Book is a celebration and honoring of Myself, a year-long mixed media art class organized by Tamara Laporte from Williowing Art.  She is joined by 25 incredible art teachers who will share their mixed media techniques.  Tam will provide 10 mixed media lesson throughout the year which will be posted on every 1st Monday of the month and this year there are 25 contributing mixed media teachers who will each provide a lesson for a month they've been assigned to (these lessons will be posted each 3rd and 4th Monday of the month).  In addition there will be extra things happening the other weeks: artist interviews to inspire you, journal prompts to encourage you, extra art exercises, meditations, ATC swaps, art tips and tricks, give-aways you name it.  This course will be overflowing with lessons, inspiration and stuff to keep you busy the whole year.  I'm pleasantly impressed  by the Life Book 2015 schedule, 52 weekly activities.  The course started January 1, 2015.  It's a self paced course where I'm able to download the videos and pdf worksheets for each lesson.  The course enrollment is open till the end of September 2015 at Willowing Art – Life Book 2015 .  I've participated in the Life Book Course since January 2013.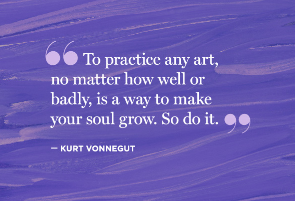 Learning to Create at these Online Art Classes:
Learning to Create at these Online Mini Workshops :
Willowing Arts – Art Classes by Tam
Learning to Create at these Free Online Art Classes:
Willowing Arts – Free Art Classes

 Lifebook 2015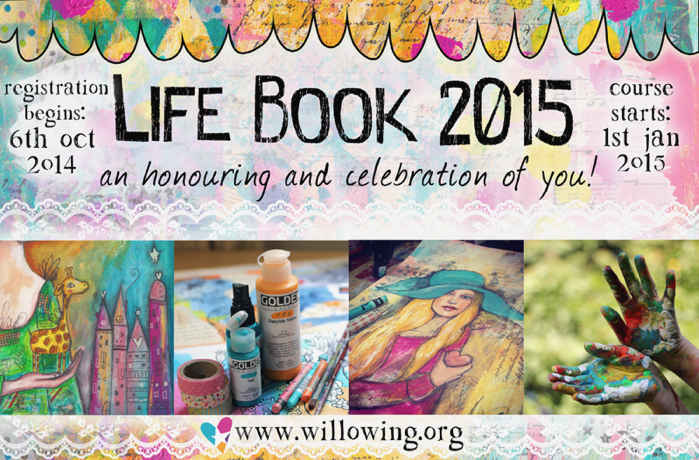 Class Begins: January 1st 2015
Life Book 2015 Instructors:
Class Begins: January 1st 2015
I enjoy whimsy art like Mary Engelbreit . I have enrolled in several more online courses to learn whimsical fantasy art from Willowing Arts by Tamara Laporte,  all the courses videos and pdf's are downloadable.
Natasha May Art World:

Crazy Hair Ladies On-Line Workshop: $25
Crazy Hair Ladies On-Line Workshop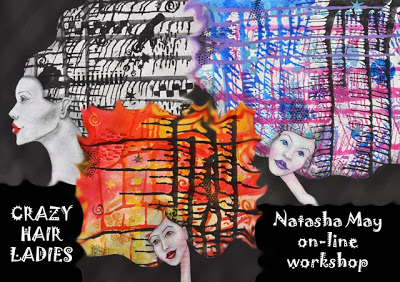 This is a 3 week course that will start on November 18th, 2013 and stay open until
end of February, 2014. Videos and PDF's are downloadable and for you to keep forever.
You will get to finish one painting a week. 3 paintings all together.
Here is a weekly schedule:
Week 1: drawing and painting a female's face front facing on canvas, shading her face with acrylic paints and making a crazy background for her hair
Week 2: drawing and painting a female's face 3/4 turned on canvas, shading her face with india ink pens and making a crazy background for her hair
Week 3: drawing and painting a female's face in profile on canvas, shading her face with india ink pens and making a crazy background for her hair
Ghost Girls Class taught at Guada's Circle: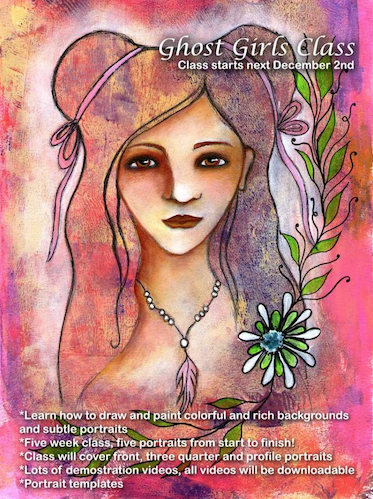 5 weeks * 5 portraits from start to finish
The class:
Class will start December 2nd and it will last 5 weeks in which she will teach you:
how to draw and shade portraits
how to paint colorful and rich backgrounds
how to paint the portraits on her Ghost Girls style
You will get detailed and downloadable videos each week
Access to the class group and private groups on Facebook and Flickr where the students will be able to share their work and create community
Supplies:
Watercolor paper any brand you like or have (100 or 140lb will be ok)
Acrylics, brushes and an old card (credit card, blockbuster card, anyone will work ok)
White gesso
Dylusions Ink spray and Artistcellar Stencils. Student Kits* are available
Brayer
Blending stump
Pens: black (I use PITT artist brush and Uni Posca), white (I use Uni Posca), colors.
A Gelli plate (if you don´t have one it´s ok, I´ll teach you how to replace it)
Styrofoam trays
White spray paint (optional)
Scanner and printer (optional): I´ll show you how to use your own drawings as templates you can print and paint any time you want.
Information at the following link:   Ghost Girl Class  .
Artistcellar student kits*:
Big Kit includes:
Stencils: Sea Foam Stencil, Hempflower Stencil, Sri Yantra Stencil, Square Rose Stencil, Reims Stencil
Inks: Black Marble Dylusions Spray, Pure Sunshine Dylusions Spray, Bubblegum Pink Dylusions Spray, Vibrant Turquoise Dylusions Spray, Cut Grass Dylusions Spray, Purple Twilight Colorwash Spray, Sunset Orange Colorwash Spray, Denim Colorwash Spray
$50.- (dols) + shipping (shipping cost depends of your location)
Small Kit includes:
4 ink bottles and 3 stencils
You can choose inks and stencils from the following list:
Stencils:
Sea Foam Stencil
Hempflower Stencil
Sri Yantra Stencil
Square Rose Stencil
Reims Stencil
Inks:
Black Marble Dylusions Spray
Pure Sunshine Dylusions Spray
Bubblegum Pink Dylusions Spray
Vibrant Turquoise Dylusions Spray
Cut Grass Dylusions Spray
Purple Twilight Colorwash Spray
Sunset Orange Colorwash Spray
Denim Colorwash Spray
$28.- (dols) + shipping (shipping cost depends of your location)
To order a GGC student kit please send an email to
Art Workshops at a Great Value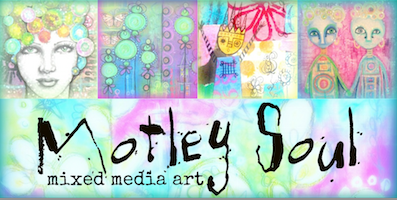 All Classes include Printable PDF's and Downloadable Videos.
Painted Ladies: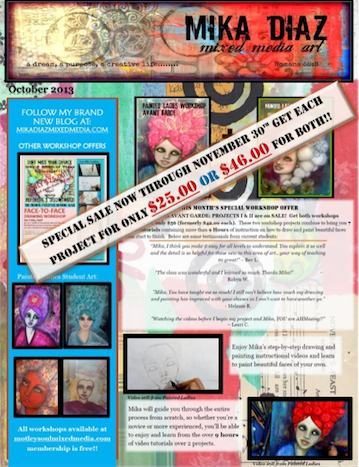 Mixed Media Doodle Workshop: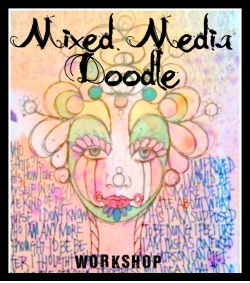 Now ON SALE FOR ONLY  $25.00 !!!
Face 2 Face: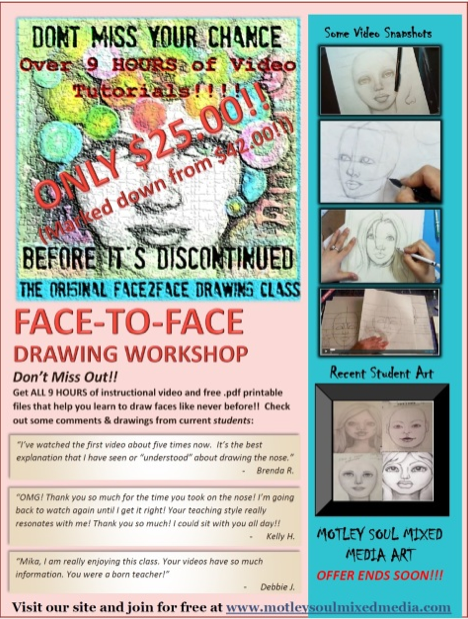 Art and Reading:
Reading books and making art that is inspired by the book that you have read can be made into an art journal at the end of the year.  Here is a Blog that has used this idea for a monthly challenge where you choose 12 books to be read this year and create a piece of art inspired by each book: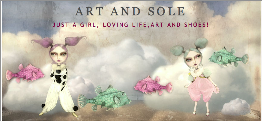 My Art and Soul Website
Willowing Arts, Cotton Candy Girls, Doll Dreams
and more.  I will have a dedicated page to each Instructor or Workshop that I participate in.  I have a
Blog a Journal
page where I write to Journal Prompts that I find  or anything that inspires me to write a thought.  I have a
"Who Am I?" Journal
where I write using several resources on self discovery.  I have
My Artist's Way
Page based on the book
The Artist Way
by Julie Cameron and
My Artist's Way Toolkit
.    
Art Journaling:
For more information and videos click on Art Journaling
Art for Kids:
Art for Teens:
Fun Stuff To Do
Craft Tools and Craft Materials
Unusual Craft Tools and Materials
Advanced Craft Tools and Craft Materials
Going Digital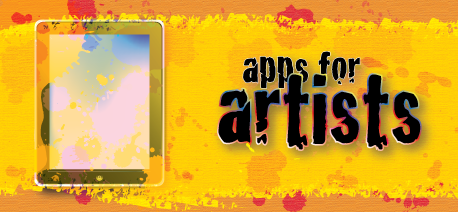 Digital Photo Ideas:
Take a digital photo of your child's art and upload it to your computer to create a slide-show screensaver.
 The  New Family Album/Family Scrapbook:

(free, Android, Apple)
Keepy is an easy-to-use, free app that helps you organize and curate all of your family's photos, artwork, schoolwork, mementos and more in one safe place….on all of the devices you use. It helps you stay organized, save your family's memories, and declutter your home. With Keepy, you and your child can record voice over stories about each photo. Share your photos with grandparents and loved ones, and preserve your family's enriched memories forever. Everything can be accessed in the free Keepy app or on your very own private Keepy website. .
Key Features:
– Each member of the family gets their very own memory timeline
– Save photos and videos as memories
– Easily enrich your memories with voice or video commentary.
– Invite grandparents and loved ones to be your kid's "Fans" so they can see everything you save
– Let fans show their love by leaving voice, video or text comments on your photos and videos
– All of your memories can be viewed on your very own private Keepy website
– Keepy is free (that's a pretty great feature!)
– Special cropping tools
– Sync everything to Dropbox
– Google+ log-in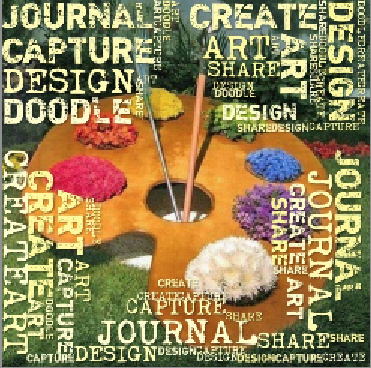 The Path to Creativity
Three Statements to complete about yourself: "What Inspires Your Creativity?"
I often daydream about…
I feel most creative when…
I'm inspired by…
My Example:  I feel most creative when…
I write down my aspirations and goals. It's the best way to start a day of artistic work. Writing sends a message to my mind saying, Creativity is important today.
I'm blogging. It combines two of my loves: writing and art. I can share things I make with an audience and inspire them to explore their own creativity.
What do I Need?
1.  Supplies
2.  Skills
3.  Confidence
Sources for Supplies:
1.  Thrift Stores
2.  Amazon
3.  eBay
4.  Online Stores
5.  Craft & Stores
Educational Resources:
1.  Books
2.  Magazines
3.  E-courses
4.  You Tube
5.  Online Art Groups
Sources of Inspiration:
1.  Art Books
2.  Magazines
3  Pinterest
4.  Google
5.  Movies & TV
How Do I Get There?
1.  Have a plan.
2.  Develop goals.
3.  Be persistent!
4.  Be intentional!
5.  Don't give up!
Live the life you have Imagined:
1.  Dream big!
2.  Create from the heart!
3.  Inspire others!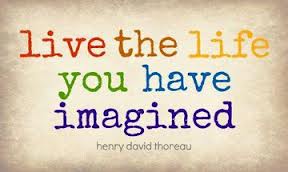 Creativity Articles:
Creativity Articles on Oprah.com:

How to Unleash Your Creativity
7 Ways to Spark Your Creativity
Creativity Boost: How to Tap into Right-Brain Thinking
Paint, Draw, and Feel Like a Kid Again
Creative Blogs:


Creative Resources:
Interweavestore – Mixed-Media
Stencil Girl Products
http://www.stampington.com
Imagine Publishing
http://www.rightbrainbusinessplan.com
http://www.art-is-fun.com
http://www.drawspace.com
http://www.jerrysartarama.com
Contact Information:
Affiliates: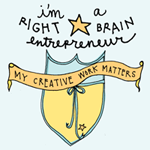 Places to Shop:

Cloth Paper Scissors Shop – where mixed-artist come to play